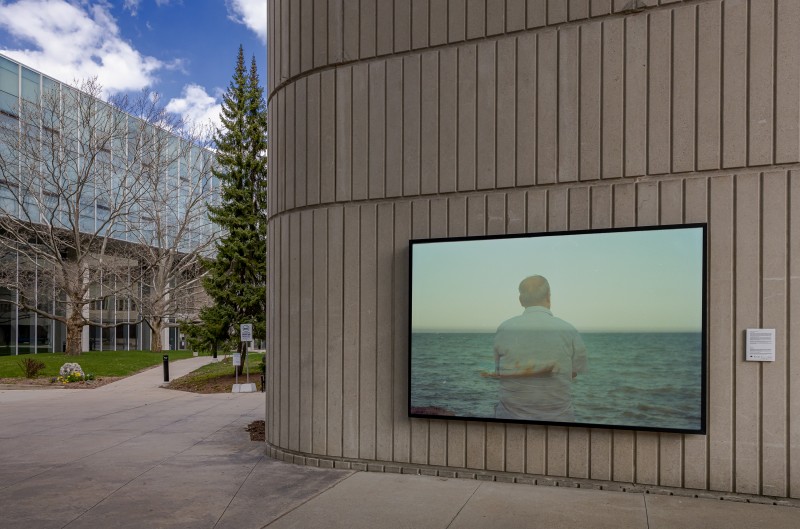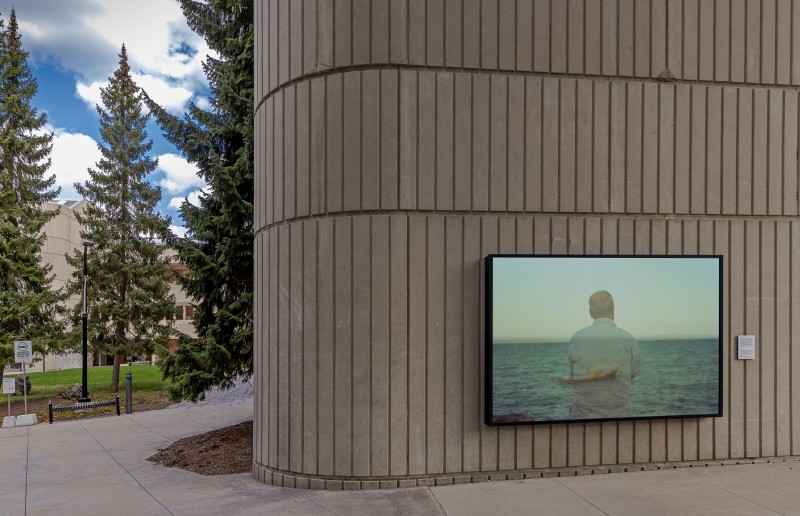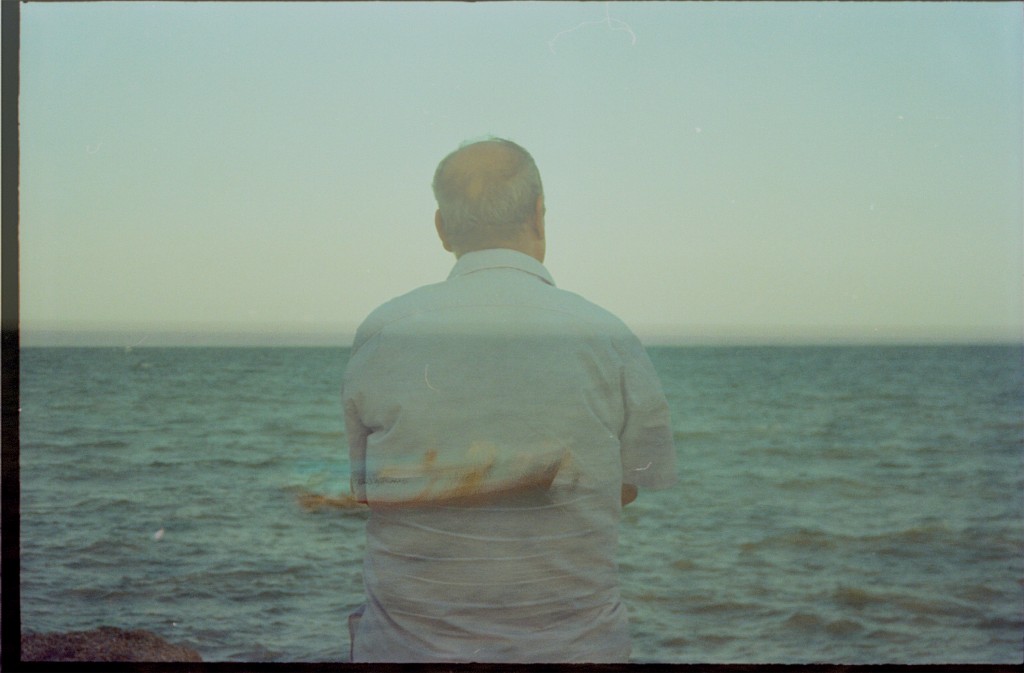 Yassine Rachidi, Theme for the Cross (installation view), 2019. Photo: Toni Hafkenscheid.
Part of the collective exhibition Migratory Passages at the Blackwood Gallery (Toronto, CA).

[ENG] Migratory passages confronts the politics of sea space and migration, figuring water as both a lifeline and a dangerous or unknowable threat. The series brings together artists and collectives (Jumana Emil Abboud, Sasha Davai (Alexandra Lapina), Forensic Oceanography and Yassine Rachidi) to address the oppressive restrictions around maritime migration; the policing and "illegalizing" of migrants and refugees; the ambiguous territorialization of oceanographic space; the risks associated with irregular border crossing; the personification and mythologization of water sources and bodies; and the spectropolitics surrounding the history and legacy of colonialism across the Middle East and North Africa (MENA).

[FR] Migratory passages confronte les politiques de l'espace maritime et de la migration, présentant l'eau à la fois comme une bouée de sauvetage et comme une menace dangereuse ou inconnue. La série réunit des artistes et des collectifs (Jumana Emil Abboud, Sasha Davai (Alexandra Lapina), Forensic Oceanography et Yassine Rachidi) qui abordent les restrictions oppressives entourant la migration maritime, le maintien de l'ordre et l'"illégalisation" des migrants et des réfugiés, la territorialisation ambiguë de l'espace océanographique, les risques associés au passage irrégulier des frontières, la personnification et la mythification des sources et des corps d'eau, ainsi que la spectropolitique entourant l'histoire et l'héritage du colonialisme au Moyen-Orient et en Afrique du Nord (MENA).